Good reasons to spend the festive season in Cannes
We are finally in that beautiful time of the year, where we get to enjoy the Christmas decorations.
If you have not yet chosen your destination for the holidays, we share with you the Christmas and end of year activities to do in our beautiful city of Cannes. There's something for everyone and for all ages. The city of Cannes is doing everything possible to make you spend a magical time on the French Riviera, with your family and friends.
A stroll through the city will be a real gift for young and old alike! The Christmas illuminations are going to blow your mind. The street of Antibes will already plunge you into the magic of Christmas.
We have put together the best activities to do during your stay in Cannes, to make your holiday a dream come true. We take you through Cannes to discover all the activities organised by the city. Let's get started!
Christmas village in the city centre: Allées de la liberté

Young and old are invited to this magnificent Christmas village. You will find a magical scenography at the kiosk "In the land of reindeers, Father Christmas is king". You can taste the best churros in town or roasted chestnuts accompanied by a good homemade mulled wine. Numerous activities are organised in this Christmas village in Cannes: face painting workshop, musical entertainment, craft and gourmet chalets.

Take advantage of this place which plunges you into the magic of Cannes, from Sunday to Thursday, from 10 am to 9 pm.
https://youtu.be/k_TbLukp5aI
- Ice rink

A natural ice rink of 400 m² is installed in the Christmas village. There is even an instructor who is present every morning to give introductory lessons. Young and old are welcome to join in, of course! There are even Christmas-themed shows. The next one is on 20 December at 7pm.

- Meeting with Father Christmas

Father Christmas is of course present to welcome the children and the older children! Of course we all want our photo with Santa!

- The funfair

You can also find the funfair installed on the Esplanade Pantiero. During the school holidays, the funfair is open every day from 2pm to 11pm. Go and have fun with your friends or family, to rediscover the innocence of the younger years.

The parades

4 beautiful parades are organised in the streets of Cannes. Cours Félix Faure, rue meynadier, rue Hoche or rue d'Antibes, are streets to walk through to enjoy these beautiful parades. You will have something for everyone: the Russian steppe with a troupe dressed as elves, the raptors of light with musicians, jugglers and dancers, or the Father Christmas brigade with 23 characters and jazz musicians. Finally, you will find the Christmas parade where you will meet Christmas characters in the streets of Cannes. The atmosphere is incredibly magical and well worth a visit. This parade takes place on Christmas Eve.

There are also Christmas markets in the La Bocca area and in the République area.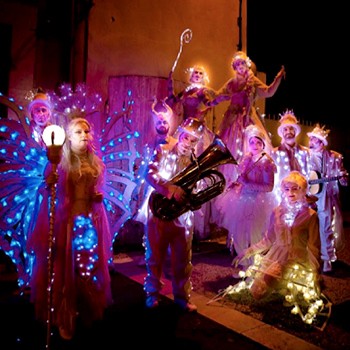 The Christmas cots

3 magnificent cots are set up in the city of Cannes to fill your eyes. You will find the chalet of the Christmas village, which is a traditional Provencal cot with 150 Provencal santons, open from Sunday to Thursday from 10am to 9pm. In the Suquet district, you will find the Notre-Dame d'Espérance church with its giant animated and musical cot. This cot is open until February 2nd from 9am to 12pm and from 2pm to 6pm. The last cot is organised at the Forville mill, within the Victor Tuby museum where you will discover 40 cots from all over the world. You can go there between Saturday 18 December and 5 January 2022.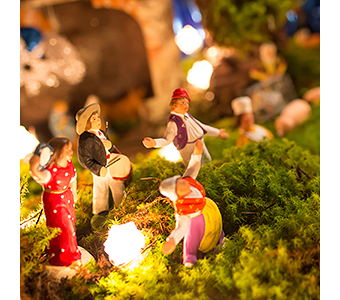 New Year's Eve fireworks
The Cannes town hall organises a magnificent firework display every year to delight its visitors. The fireworks will be shot over the bay of Cannes, above the sea. This light and music show will offer you a magnificent spectacle to start a new year full of good things.
Illuminations

Cannes will offer you an unforgettable experience with these illuminations installed throughout the city. You will find Christmas decorations with golden tones, fir green and touches of white to simulate a beautiful winter snow. Wreaths, braids of lights, projections of stars, garlands, decorated palm trees on the Croisette, luminous fir trees and inflatable bubbles with a Christmas scenography will put stars in your eyes. The only condition is to walk through the streets of Cannes and along the Croisette.

From December 16th, a 30 meters high Christmas tree will be installed in front of the Palais des Festivals et des Congrès.


Cannes: my shopping town

The Rue d'Antibes is pedestrianised every weekend from Saturday 4th December and on Friday 24th and 31st December in the afternoon to allow you to enjoy this illuminated street and its many shops in complete peace. To encourage you to come, the city of Cannes offers you very attractive packages to be parked calmly and at a reduced price. Take advantage of 3 hours free parking on Saturdays and Sundays, and 2 hours once a week. This Cannes gift is more for the parents, but still to please the children!