Household guidelines to prevent the spread of COVID-19
Travellers safety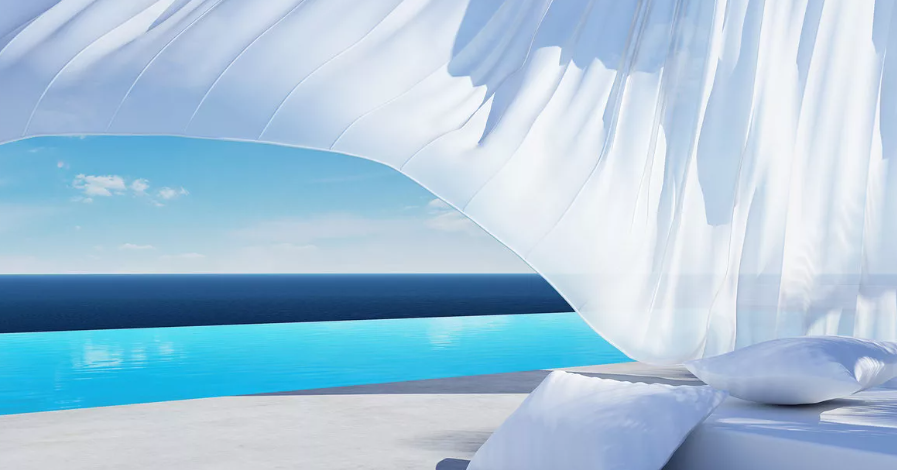 We know that many of you are still dreaming of travel and vacations these days. We too at Olam Properties look forward to welcoming you in our apartments or villas for your vacation or business trip. To be able to host our travellers in the best possible conditions, we believe it is important that our cleaning teams are still improving and doing more than is necessary to protect you.
We have therefore developed guidelines based on the analyses and recommendations of the Center for Disease Control and Prevention.
Why cleaning is more important than ever
Maintaining has always been a central concern for guests and travellers. But it is all so important as we all aim to reduce the spread of the virus. It is possible to contract COVID-19 by touching a contaminated surface (such as a doorknob or light switch) and the virus can live on some surfaces for several hours or even days. For this reason, cleaning and disinfecting frequently touched surfaces, especially between bookings, is essential.
We present you with our complete checklist of what has to be done between each rental in terms of housekeeping, which is distributed to our teams.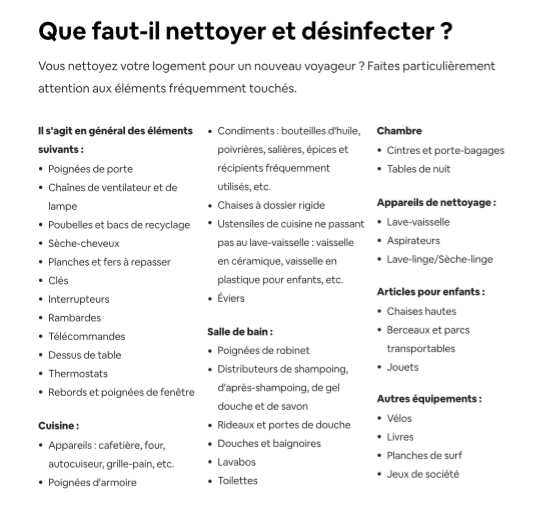 Ventilate rooms before cleaning
Let fresh air circulate for at least 20 minutes. If possible leave all windows open from beginning to end.
Wash your hands thoroughly before and after each step
Use soap and water and rub for at least 20 seconds. If this is not possible, use a hand sanitizer containing at least 60% alcohol.
Wear disposable gloves
Gloves must be discarded after each cleaning session. Remember to wash your hands immediately after removing your gloves.
Stock up on paper towels, disinfectant wipes and other disposable cleaning supplies.
When cleaning reusable accessories, they should be machine washed at the highest temperature as recommended.
Cleaning and disinfecting
Cleaning involves using soap or detergent and water to remove dirt, germs and impurities. Disinfection is the use of chemicals such as bleach or alcohol to kill germs. Doing both is the best way to reduce the spread of infection.
Use the right disinfectant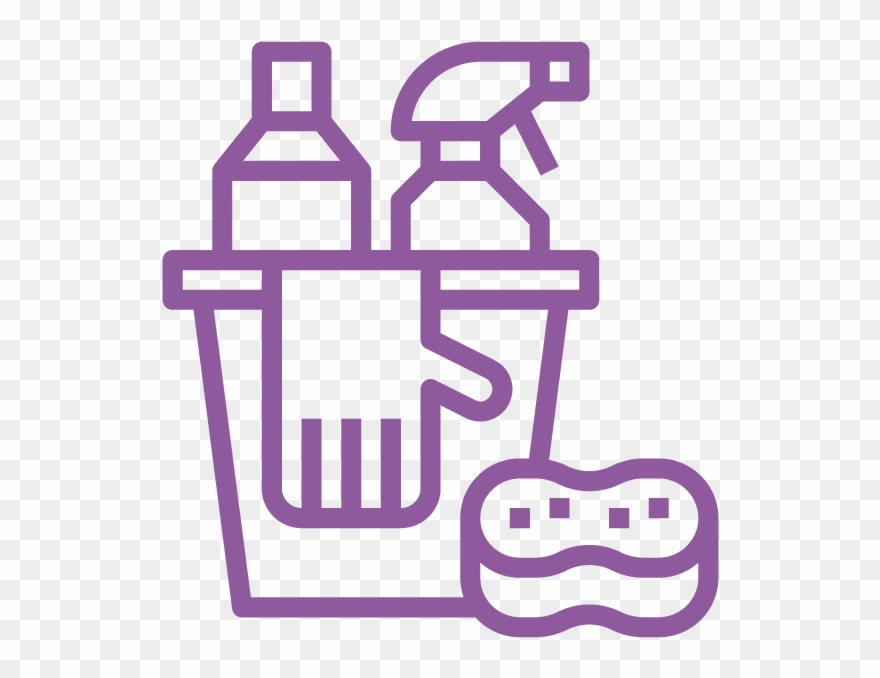 Diluted household bleach, cleaning products with at least 70% alcohol and most disinfectants registered by the Environmental Protection Agency are considered effective against coronavirus.
Pay particular attention to frequently affected items
Disinfect, in particular, switches, door handles, remote controls and faucet handles, sofas, carpets, curtains and other soft and porous surfaces.
Wash all linens at the highest temperature recommended by the manufacturer
This includes sheets, mattress covers, towels, bath and bath towels, tea towels and blankets.
Cleaning and disinfecting laundry baskets
Consider using a disposable or machine washable cover.
Empty the vacuum cleaner after each cleaning session
To be disinfected, just like other cleaning devices such as dishwashers and washing machines.
Don't forget to check the expiry dates of the products
Helping travellers protect themselves
Remember to install a secure key box or a smart lock with a digicode, and don't forget to update the announcement to add autonomous arrival instructions.
To help our travellers maintain a higher level of cleanliness and hygiene, our accommodation is well stocked with basic amenities :
Hydroalcoholic hand solution
Disposable gloves and wipes
Hand soap
Paper napkins
Handkerchiefs
Toilet paper
Olam Properties continues to update these approaches as the situation evolves. We are fully prepared and we are confident that your holiday in our apartments will be safe and secure.